Helium Coin Review
The Internet-of-Things devices, projected to count in the tens of billions by 2025, need a reliable way to connect to the Internet to process enormous amounts of data. Modern wireless technologies have their own limitations for IoT like cost prohibitiveness.
Wireless Internet access and blockchain technology are closer than you might have thought. Basically, making them closer is what Helium does. Without any further ado, let's start our Helium crypto review.
What Is Helium?
Helium appeared in 2013 as a startup aiming to create a peer-to-peer wireless network. In the following years, Helium passed several funding rounds totaling almost $54 million. Long story short, Helium hadn't been a cryptocurrency from the very beginning. Rather, it is an ecosystem that implemented blockchain to complement its main product―a peer-to-peer network. Taking into account the decentralized nature of crypto, the idea is more than justified.
So how exactly does this network function? The network coverage is ensured by hotspots (let's take a closer look at them later) that are operated by users. Potentially, Helium can be used for a great number of IoT-including purposes. Current use cases are, for example, urban transportation or pet trackers.
More About Helium's Hotspots
In the Helium ecosystem, HNT tokens incentivize your participation in the network's creation and growth. Or, in other words, they are a crypto reward for keeping a hotspot up and running.
Hotspots are small devices (roughly the size of a smartphone) that support the network. You can buy one, set it up, and use it to mine HNT tokens. Hotspots provide several miles of coverage, the exact length depends on the environment.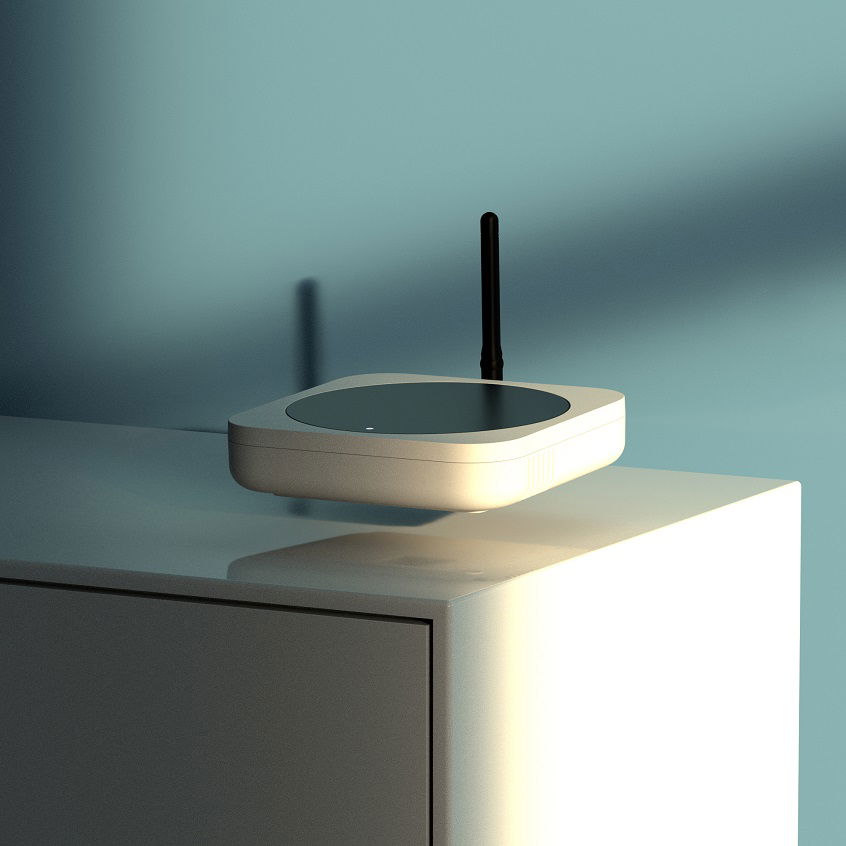 As we can see, staking Helium is more than just creating new tokens. The idea here is to encourage users to spread the wireless network for IoT devices. Pretty efficient move compared to other cryptos that use electricity only to create new blocks and write transaction history there.
Helium's Network Explorer allows everyone to view and visualize the network. Here's how it looks. Helium's hotspot (green dot) processes data. Other hotspots, called witnesses (yellow dots), validate the hotspot. The witness hotspots need to have sufficient signal strength and quality to confirm that everything is functioning as it should.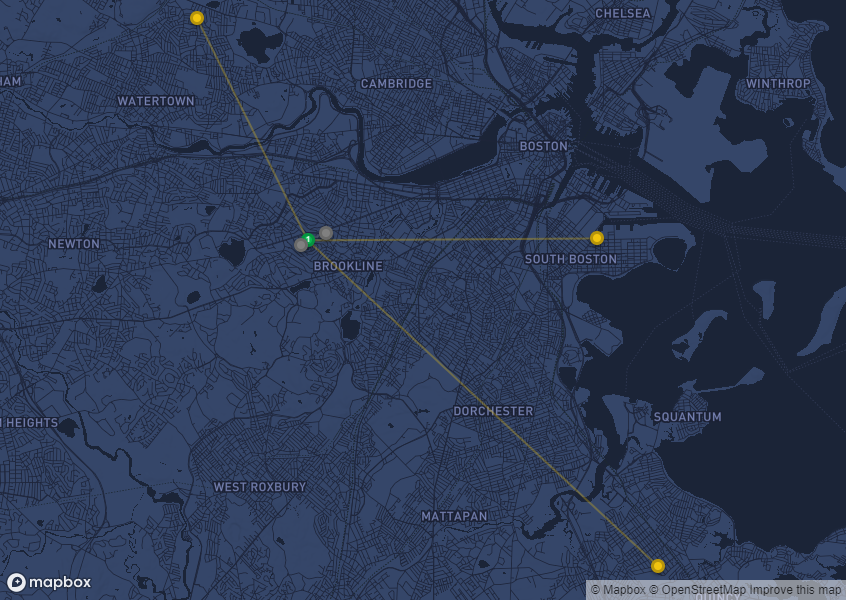 Helium Mining
It should have become obvious by now, HNT's mining (or, which is better to call it, staking) is a pretty unique process. It utilizes a unique consensus algorithm called Proof-of-Coverage (PoC). The core idea of this algorithm is to verify the location of a hotspot to ensure it can participate in token minting.
To get Helium, you need a hotspot installed (they cost approx. $500 depending on the model). After that, just ensure it stays connected. A hotspot consumes as much power as a lightbulb (5W), so maintaining it is not really expensive.
But what about the Helium hotspots' profitability? According to the earnings calculator, you can get up to 30-40 HNT a month (or nearly $330-440 as of the end-June 2021). So, roughly a month to start getting profit from a hotspot? Wow, that's what I call a deal. Just mind the price on the day you'll read this article or decide to sell your HNT tokens.
However, there is a catch. There should be other hotspots in your area to witness yours. Otherwise, it won't pay off. You can check the coverage map to discover any other hotspots in your location. Generally, the network is dense enough in big urban areas across the USA, the European Union, and some parts of SouthEast China.
Summing Up
It's better to avoid reducing the article to the "New Internet" cliché. Tough Helium, actually, tries to become a new Internet. But decentralized and for IoT. Well, with thousands of hotspots around the globe the start looks promising.
Helium is one of the rare examples of cryptocurrency which is more than just a payment system. HNT tokens serve more as a form of encouraging people to create something new. But, of course, they are cryptocurrency. Meaning you can buy, stake, or sell it. And here's where.
Where to Buy Helium (HNT)?
Only a comparatively narrow number of exchanges allows trading Helium. Perhaps, the best places to buy Helium are Binance and Bilaxy. You can read more about these and other exchanges in our section dedicated to the best places to trade crypto.