| | |
| --- | --- |
| We recommend to buy Stellar at Binance Exchange | |
How much time and money do you think would take to send a $100 transaction from Australia to Nigeria using a traditional bank transfer? Or from Canada to Argentina? With Stellar, just a few seconds and a fraction of a cent.
What is Stellar & XLM?
Stellar is the network and Lumens (XLM) are units of a digital currency used to send value within this network. The Stellar network was launched in July 2014 with 100-billion supply. The Stellar protocol determines a one percent annual inflation fixed rate.
Stellar's mission is to promote global financial access, literacy, and inclusion. Stellar tries to improve the quality of money transfer by building a global network for almost instant transactions. A big part of the idea behind Stellar is to give better access to global financial services for people in developing countries.
Concept
Stellar is a common financial platform that is designed to be open and accessible to everyone. Stellar tries to reshape the global financial system by making it more simple to use, secure, and affordable. It's a known fact that traditional banking includes significant fees for cross-border transactions. Also, these transactions are inaccessible to people without bank accounts, which is common in developing countries. So while giving access to financial services for unbanked communities, Stellar also improves the quality of the services as well — speed and cost of both micropayments and cross-border transactions, mobile interoperability, and other processes.
Taking it all into account, the field of use for Stellar is remittance. According to the World Bank, in 2018 global remittance reached $689 billion. This problem arises, particularly within developing countries. In some countries, remittance creates more than 20% of GDP, including Tajikistan (42.1%), Nepal (28.8%) and Haiti (21.1%). Sending a payment to another country might take several days and significant fees, but with Stellar, it becomes easier. A transaction — even to another side of the globe — takes on average 4 to 5 seconds and a tiny fraction of a cent.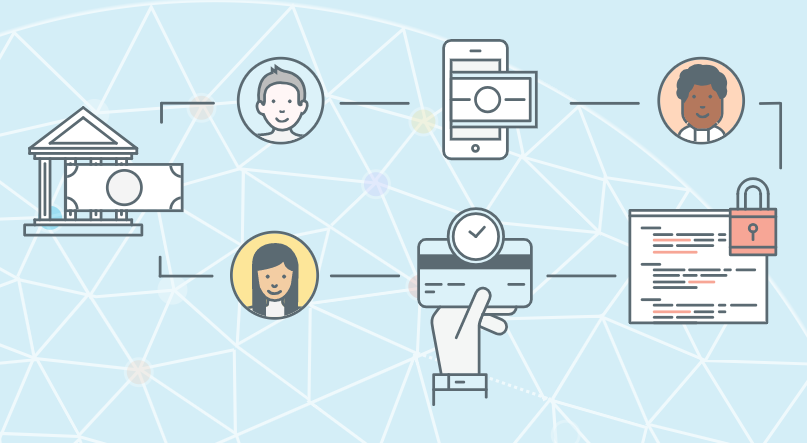 To put it simply, Stellar offers a global, open, and accessible network. This network outpowers traditional payment solutions by being more cost-effective and flexible. Apart from that, the network might be a good solution for reaching out to new audiences that only occasionally interact with the existing global financial system.
Of course, Stellar is not the only project serving these purposes. , in general, are based on the idea of making global transactions faster, cheaper, and accessible to everyone.
Team
The Stellar protocol is supported be the Stellar Development Foundation, a non-profit organization. An important role within the Foundation is played by the Members who are responsible for electing the Board of Directors.
The Members include:
Jed McCaleb, a well-known developer – he conceived Ripple in 2011. However, he left the project in 2014 and co-founded the Stellar.
David Mazieres, a professor of Computer Science at Stanford University and Stellar's Chief Scientist.
Patrick Collison, co-founder, and CEO of Stripe – a technology company focused on online payments.
The Stellar Development Foundation has taken up several responsibilities such as developing and maintaining the Stellar network and protocol, promoting adoption of Stellar, and distributing XLM. Stellar Development Foundation encourages people to contribute to the Stellar ecosystem by providing guidance and assistance.

And Stellar's team is actively growing. Recently, Stellar announced that Denelle Dixon, Mozilla COO, is becoming SDF's new Executive Director.
Communication:
Stellar's social and development are among the industry's most influential communities. Stellar has near 100k subscribers on Reddit and 265k followers on Twitter. Stellar is not resting on its laurels and continues to work towards better communication with the community and partners.
A significant part of the new roadmap is dedicated to boosting the communication of Stellar's vision and ideas. The new content, planned in the roadmap, would be dedicated to some core concepts of the Stellar network, a friendlier explanation of SCP for non-technical people, and the impact of new partnerships. By the way, Stellar's ecosystem is quite vibrant with both established companies and thriving start-ups showing an interest in the network and its potential.
Perhaps, the most notable Stellar's partner is IBM, one of the world's most prominent tech giants. IBM is working on World Wire platform, which uses blockchain and the Stellar protocol to offer new cross-border payment solutions. This opens up great opportunities not only for the network but for a whole blockchain industry.
The redesign of Stellar's website and logo are parts of the plan to create a more professional brand image. The industry transforms and becomes more mature, and staying up-to-date with the worldwide crypto community is vital for any long-term project. Moreover, it seems, Stellar can state that they are the one.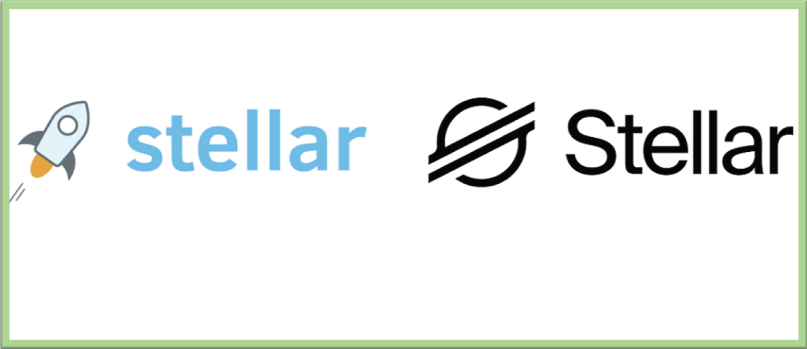 Old Stellar Logo & New Stellar Logo
Product
The Stellar network software is open-source and available to the general public. That's well-aligned with Stellar's vision of an open and accessible financial system. Sometimes, Stellar is misjudged for Ripple's fork. Although at the beginning Stellar was based on Ripple, starting from 2015 Stellar utilizes its own protocol called Stella Consensus Protocol (SCP).
SCP is a Byzantine agreement protocol that unites several PoW and PoS features. These features include flexible trust and asymptotic security. SCP allows the network to maintain a reasonable level of performance without trading off security aspects. Stellar's network is decentralized and permission-less, which is considered another good way to reach additional security. SCP allows anyone to run a node and validate transactions.
The current processing rate of the Stellar network is 1000 operations per second. Sometimes, they are misunderstood for 1000 transactions. Within the Stellar documentation, the operation is not exactly the same as a transaction, as a transaction consists of one or more operations. According to Jeb McCaleb, the processing rate might become much higher. Moreover, optimization is not a key priority now, because the network is still quite small and able to process payments within several seconds.
The Stellar transaction fee is calculated as a number of transactions multiplied by a base fee (0.00001 XLM). For example, with XLM price of $0,1 it is possible to pay a fee for a million transactions with just $1. The ledger collects the fees and redistributes them among the users. That's how Stellar inflations occurs without miners. Stellar transactions are recorded into the global public ledger, meaning they are not private as, for example, Monero's are.
Transactions on the Stellar network are irreversible transactions. However, there is a possibility to freeze an incorrect transaction. Freezing ensures that transacted XLM can't be spent, only sent back. It's a positive feature from an average user standpoint since no one is free from making mistakes.
Apart from just being an effective payment solution, Stellar allows you to create your own ICO. So far, Ethereum is the most popular platform for ICOs. Despite modest track record, Stellar was used as a base for several blockchain start-ups; for example, Mobius. Mobius was among the most successful Stellar ICOs. The ICO raised XLM worth of more than $39 million in exchange for MOBI tokens. This project is designed to make it easy to pay with cryptocurrency or accept it as a merchant.
As expected from such a mature blockchain project, Stellar already offers a working product, both as a payment solution and as a platform for creating ICOs. Of course, development is an ongoing process, and more new features are planned for the future. The latest Stellar roadmap for 2019 focuses on multiple directions – Horizon (a client-facing API server), decentralization, and improved node management to name a few.
Stellar Summary

Concept:
A payment network.
Making the global financial system more flexible, affordable, and easy to use.
Among the most effective crypto solutions for cross-border transactions.
One of the most mature blockchain projects.
Ripple is often considered the leading competitor.

Team:
Strong core team.
Jeb McCaleb — one of the most known blockchain experts — is working on Stellar.
The core team operates as a non-profit Stellar Development Foundation.
The team is actively growing.
Communication:
Strong social media presence.
Many ecosystem partnerships, including the one with IBM.
Ongoing work to improve communication.
Product:
Inspired by Ripple, Stellar developed a completely different code.
Public blockchain.
Speedy and cheap transactions.
Possible to freeze a transaction if sent incorrectly.
Possible to use as an ICO platform.
In conclusion
After completing our research, we believe Stellar may be among the strongly undervalued cryptocurrencies. With a strong team, reliable technology, working product, great idea with impact on society, and significant partnerships, Stellar is among the most mature crypto projects. Stellar has all the potential to bring the industry to an entirely new level and become a breakthrough in the world's money transfer services. As we are writing this review in March 2019, the attention to Stellar grows in anticipation of the new IBM Blockchain World Wire, which uses Stellar protocol. We believe this and other achievements of the network makes it possible to name Stellar among the Top Undervalued Cryptocurrencies.
| | | | | |
| --- | --- | --- | --- | --- |
| Concept | Team | Communication | Product | |
| 7.9 | 8.6 | 8.1 | 9.0 | 8.4 |


Got interested? To buy Stellar, open your account at Binance exchange today!
Or try Changelly exchange to buy Stellar.