In the modern data-driven world, mobility and flexibility are crucial elements of success. Cryptocurrency trading is not an exception, and the ability to react quickly to changes in this industry is vital. That's why fast and easy-to-use mobile apps become more and more popular.
Now, let's take a look at Changelly mobile app. This app is part of the Changelly cryptocurrency exchange ecosystem.
About Changelly
Changelly is one of the most known and reputable cryptocurrency exchanges. It operates since 2015. This is a non-custodial (intermediary) cryptocurrency exchange platform. The exchange works with Bitcoin, Litecoin, Ethereum, Dash, and near 150 other coins and tokens (which is a far greater number than many crypto exchanges offer). Security, user-friendly interface, and great support are often named among the advantages of the exchange. The exchange allows you to Bitcoin with a credit card via integration with Simplex, Indacoin, and MoonPay.
Changelly's trading is integrated with large and reputable trading platforms, such as Binance, Poloniex, and HitBTC. Whenever a user exchanges one cryptocurrency to another, the corresponding rate is picked up and suggested to them in real-time. Changelly partners with MyEtherWallet, Exodus, Binance, BRD, Edge, Coinomi, Trezor, Ledger, HitBTC, and others. Many businesses that accept crypto as a payment use Changelly API that provides the instant swap feature.
Changelly Mobile App
The new app allows you to monitor cryptocurrency prices in real-time with your phone. That is very convenient as you probably don't spend all the time with your computer turned on :)
The main things you can get with Changelly app are:
The mobile app that supports all features of the Changelly web version

The app is available for both Android and IOS mobile devices

Live cryptocurrency prices monitoring

150+ cryptocurrencies available to trade

Low fees (Changelly charges 0.25% for all crypto-to-crypto exchanges)

Ability to choose between fixed and floating crypto exchange rates;

Quick exchange process (on average, from 5 to 30 minutes)

Ability to buy crypto with a bank card

Ability to save crypto addresses

Simple and user-friendly interface

Friendly 24/7 support
The great thing about having a mobile app for crypto is staying up-to-date. With real-time price monitoring, you are aware of what's happening with Bitcoin and other cryptocurrencies right now.
The mobile app is easy-to-use and intuitive. Let's take a quick look at its functionality. First of all, you need to download this app here. After the app is installed, you can start exploring it. Let's take a look at the main things you will see.
You can select the Rates section to see current exchange rates. You can monitor the prices of coins you are interested in and stay updated.
History section stores the records of the crypto transaction.
You can choose Buy crypto with a bank card and use your card to buy crypto.
An icon in the upper right corner of your screen will lead you to the list of your addresses, support, and setting. In Settings you can choose the language. The app supports several languages. You can see them on the screenshot below.
And, of course, using this app, you can buy and sel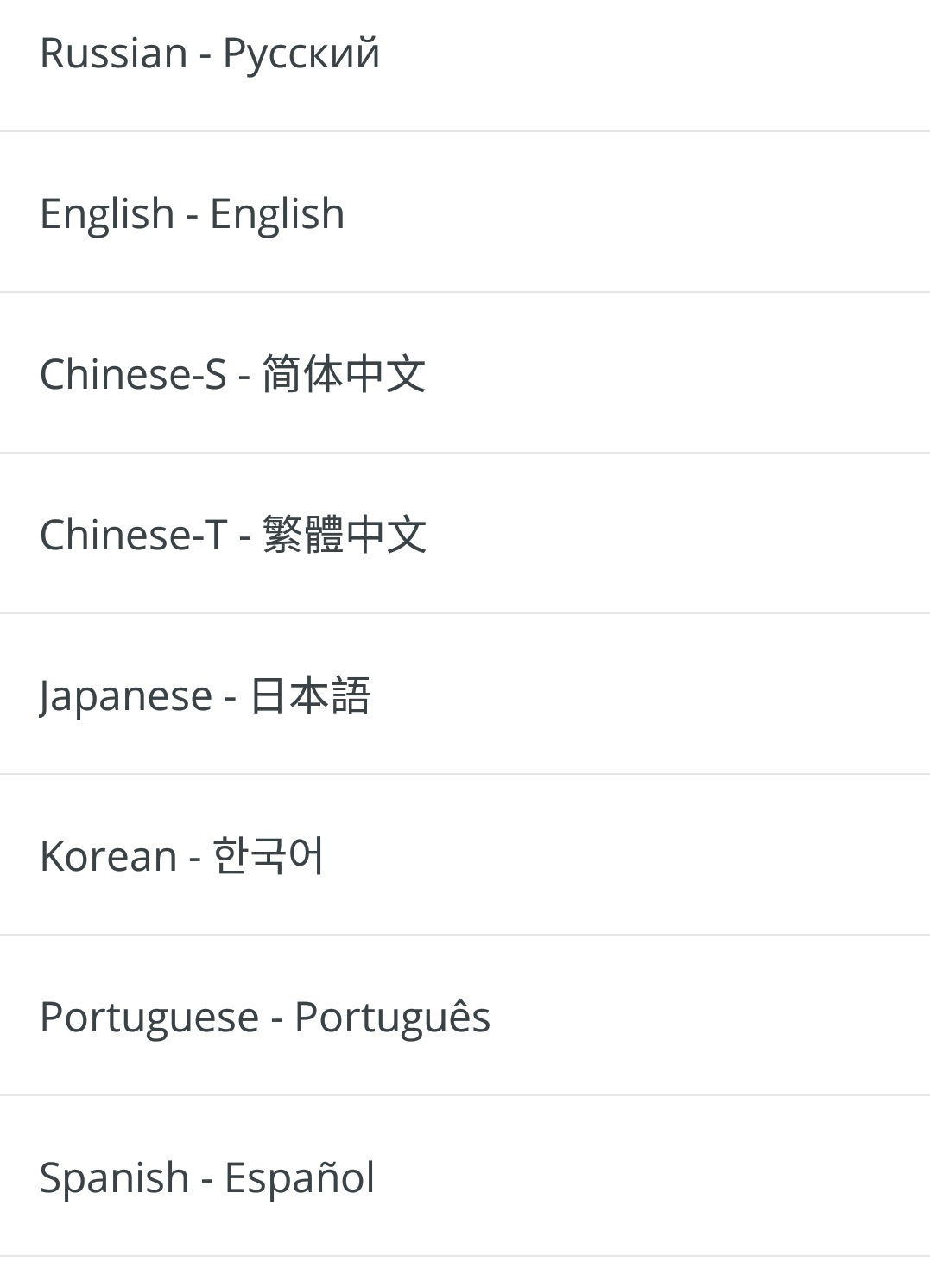 l crypto in several easy steps.
Select Exchange (green button at the center). You can select the coins you would like to trade and the change rate. There are two change rates: fixed and floating. In the first case, you'll get the exact amount displayed. In the second case, the rate will vary depending on the market.

Enter the address of the crypto you are getting. Don't forget, that you can send Bitcoin only to a Bitcoin address, Ethereum to an Ethereum address, and so on.

Confirm the transaction details and proceed to exchange.

You will get the Changelly address to send your funds to.

After that, the transaction begins and you can see its status. Usually, the exchange process takes several minutes to be completed.
Summing up, Changelly mobile app offers a new and flexible way to trade crypto using your smartphone. The new app will become a great solution for both Changelly users and those who are planning to explore this exchange
To sign up and start using Changelly, click here.
To download the Changelly mobile app, click here.
Also, don't forget to follow Changelly social media channels like Twitter and Facebook to stay updated with the recent news.