| | |
| --- | --- |
| We recommend to buy FTM at Kucoin Exchange | |
The Fantom (FTM) raised more almost $40,000,000 in June 2018. It's been almost a year since then. Let's find out more about Fantom cryptocurrency. The maximum FTM supply is 3,175,000,000. Fantom is listed on several exchanges, including Binance, KuCoin, BitMax, and Bibox.
Concept
Smart city is a new type of a city, where information and communication technologies are tightly woven into the fabric of daily life. Smart cities are a global trend. From New York to Seoul and from London to Sydney, smart city initiatives are designed and implemented. The trend is clear, and smart cities market is estimated to reach $3,5 trillion by 2026.
Running a smart city requires a proper digital infrastructure for collecting, processing, and sharing data. Moreover, that's what Fantom team is working on. The mission of FANTOM is to provide compatibility between all transaction bodies around the world and create an ecosystem which allows real-time transactions and data sharing with low cost. Scalability is always one of the most important issues here, as the quantity of data in smart cities is enormous.
Fantom is a project aimed to create an advanced digital infrastructure for smart cities. The main idea is making all smart city information available and easy-to-manage. Strategically, Fantom enables building a peer-to-peer smart city infrastructure, where collecting, processing, and managing information is open for all people, not only governmental organizations.
There is a wide range for Fantom use cases. It's all day-to-day operations of a smart city: traffic control, utilities, security, supply chain management, support of IoT devices, and so on.
To address these persistent issues, a new model based on the Directed Acyclic Graph (DAG) was developed. FANTOM is a DAG-based smart contract platform that intends to solve the scalability issues of existing public distributed ledger technologies. The platform is intended to be different from the block ledgers by attempting to employ an improved version of existing DAG-based protocols.
Fantom is not the only cryptocurrency utilizing Directed Acyclic Graph, or DAG. Nano and IOTA are the top examples of DAG cryptocurrencies.
Team
Fantom originated out of Yonsei University of Seoul as a research project. Later, it transformed into the non-profit Fantom Foundation. It couldn't be possible without effort from the Fantom team. Let's take a closer look at it. According to the LinkedIn profile, the Fantom Foundation has more than 30 people. The team is quite international, with members from Europe, Asia, and Australia. Looks like there are some good professionals onboard.
Dr. Ahn Byung Ik, CEO. Dr. Ahn holds a Ph.D. in computer science from Yonsei University. He is the founder of food-tech platform SikSin and President of the Korea Food-Tech Association that consists of 90 companies as its members.
Michael Kong, CIO. Previously worked as at Block8.
Ashton Hettiarachi, Head of Innovation Lab. He is the CEO at Blockchain Partners Holdings— a cryptocurrency investment and research firm located in Australia.
Fantom has Andre Cronje (Chief Crypto Code Reviewer in CryptoBriefing) and Alex Kampa (the founder of Sikoba) as technical advisors.
Communication
Communicating the vision is vital for any project in blockchain space. Let's see what Fantom brings out in this field.
Fantom has a good community basis to spread the awareness and participate in the creation of better tech. 19k on Telegram, 13k Twitter followers. Good social presence. There is a strong focus on Korea as one of the most innovative markets in the world. Technical updates and articles are released often to keep the community informed about the progress of development and adoption. Several interesting partnerships with organization in various industries:
- The partnership with Yonsei University Programming Languages Team to research and develop new technology to improve smart contract execution safety, performance, and energy efficiency.
- The tech-aimed partnership with Oracle.
- The partnership with Terra for wider adoption.
- The partnership with Fusion Foundation to develop new interoperability solutions.
There are more Fantom partners, including Softbank Group and Danfoss. And, as expected, SikSin and Korea Food-Tech Association. Quite good partnership list for a testnet-stage project.
Product
Fantom is a DAG with smart contract functionality. FTM is a token listed on exchanges. It serves as a way to spread information through network and reach consensus. Fantom uses Scala, a known and widely supported functional programming language.
DAG and blockchain difference for dummies. Are blockchain and DAG the same thing? Not exactly. However, both of them is a Distributed Ledger Technology (DLT). Imagine the continuous line of blocks with information written within. That's what we call blockchain. When blocks of information are connected like on the image below, that would be DAG.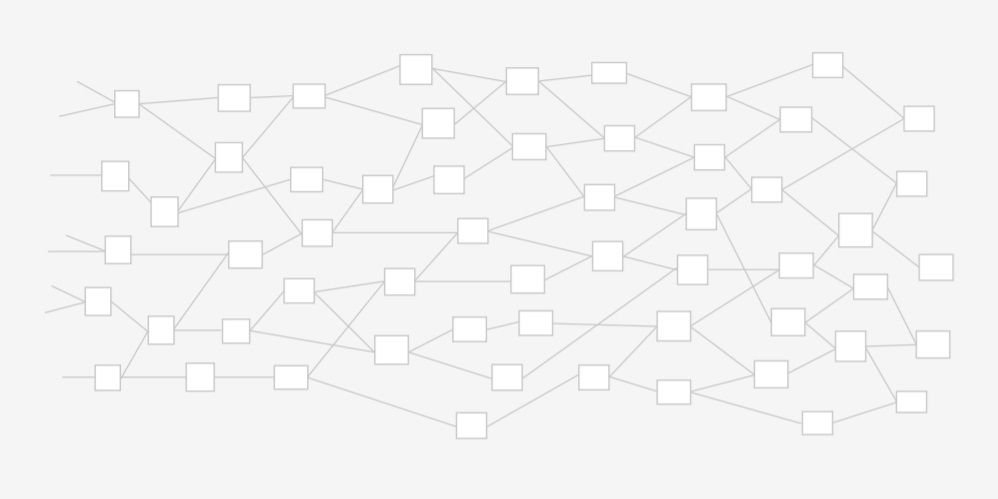 Fantom Lachesis DAG. Source: Fantom Whitepaper
After the launch of mainnet, the Fantom will have its consensus mechanism called Lachesis. The new Fantom consensus is intended to be a type of Byzantine Fault Tolerant (BFT) consensus. It would be modified compared to the standard BFT. This modification, aBFT, will help to reach consensus in faster and more fault-tolerant way. The Lachesis protocol will be integrated with Fantom OPERA Chain. OPERA Chain has a multi-layered architecture.
The Fantom OPERA Chain is intended to solve the scalability issue by adopting a method where a single event block verifies the previous transaction, and transactions are verified and processed asynchronously without being approved by the miners as in prior blockchains. The whole system will include transactions data, smart contracts, historical information, reputation management, and rewards. So, the ultimate goal is to create a transparent, scalable infrastructure with competitive fees.
The Fantom architecture provides excellent scalability potential. Testnet results shows that the network throughput is somewhere between 18,000 and 22,000 transactions per second. The mainnet launch and real stress test would help to give more precise numbers. The mainnet launch is scheduled for Q3 2019. Anyway, the results are wonderful, and the potential is even higher. The scalability is vital for backing up smart cities infrastructure.
Security is always the key feature of any network. To make the network secure, the protocol will utilize Elliptic Curve Encryption Technology. This technology is considered to be very effective. That's why it is used by many cryptocurrencies. Safety against various attack types is another priority. The Fantom Whitepaper describes preventive measures against Sybil, parasite chain, and transaction flooding attacks.
To run a validator node, a stake of 3,175,000 FTM is required. It is 0.1% of the maximum supply.
Apart the mainnet launch, the tech focus 2019 is on creating payment solutions. Fantom Pay will be an easy-to-use multi-currency wallet with cheap transactions. Fantom Pay Dapp might become a wonderful tool for micropayments.
Fantom Summary
DAG-based smart contract platform.
Aims to solve the scalability issue and create a tool for digital infrastructure of smart cities.
Working on Lachesis protocol, an improved consensus mechanism.
Strong international team.
Testnet indicates 18,000-22,000 TPS as the maximum throughput of the network.
Good level of technical information delivery.
Partnerships with Korea Food-Tech Association, Oracle, Fusion Foundation, and other organizations and companies.
Mainnet to be launched in Q3 2019.
Fantom Pay is an advanced payment solution (under development now).
In conclusion
Fantom is one of several cryptocurrency projects using DAG for advanced scalability. The concept of providing digital infrastructure for smart cities might seem quite futuristic, but that kind of tech snowballs. Fantom combines DAG with smart contracts and Dapps. The technical capability of the project looks quite high, and the market for potential use is significant. The biggest threats are related to the adoption process. The project will require massive communication effort to establish more partnerships within smart cities infrastructure. The team seems quite good, and Dr. Ahn Byung Ik's influence in Korean food tech might be a good start.
Overall, the current communication level is quite good for the project on the testnet stage. When the mainnet will be launched, and the technology will prove itself useful, the new opportunities will likely come up. Moreover, Fantom has the potential to use them and become an essential part of innovative infrastructure of smart cities.
| | | | | |
| --- | --- | --- | --- | --- |
| Concept | Team | Communication | Product | Product |
| 8.1 | 8.0 | 7.3 | 7.8 | 7.8 |
Got interested? To buy Fantom, open your account at Kucoin exchange today!
Would you like to learn more about KuCoin first? Check the KuCoin review.