BitMEX Review and Guide
BitMEX is one of the biggest peer-to-peer crypto trading platforms. Here are some BitMEX stats to understand how big BitMEX is (on July 6th 2019):
$5.01B in 24 hours
$17.48B in 30 days
$1.03 T in 365 days
BitMEX has some unique features, compared to the majority of crypto exchanges. First and foremost, BitMEX is known for offering crypto leverage trading. We'll explain leverage trading later in this guide.
Other notable features of this trading platform are advanced API and top-level security.
The main BitMEX trading instrument. The balance of the exchange is linked to it. Therefore replenishment, withdrawal of funds and storage are possible only in XBT BitMEX does not charge deposit or withdrawal fees.
"Is BitMEX safe?" you may ask. Yes, based on our experience, BitMEX is a safe and legit trading platform.
But why sometimes BitMEX reviews are controversial? The main reason is the wrong understanding and use of leverage trading.
What is Leverage Trading?
Leverage trading is a type of trading that allows you to open a position greater than you could open with the funds on your account. The extra funds needed for the position are "borrowed" using leverage. BitMEX offers leverage for the majority of its products. Leverage trading is often called margin trading.
For example, you can open a position up to 1 XBT, while there is only 0,01 XBT on your account. For that, you need to use up x100 leverage. The 0,01 XBT is a margin.
Is it possible to get 1 XBT lost with only 0,01 XBT on your balance? It is not. The liquidation mechanism prevents it.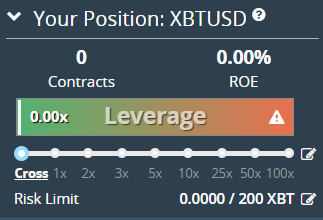 The liquidation stops the position when the loss matches the margin. The greater the leverage, the closer the liquidation point. For example, with x10 leverage, the position will be liquidated when the price moves 10% against you.
If done correctly, leverage trading is highly rewarding. However, do not forget that leverage trading combines high reward with high risk.
How to sign up to BitMEX and get a 10% fee discount for the first 6 months?
It is simple. Just click our BitMEX referral link.
BitMEX Contract Types
BitMEX Futures Contracts is an agreement to buy/sell Bitcoin or another cryptocurrency at a predetermined price at a specified time in the future.
Perpetual Contracts are among BitMEX unique features. These contracts are similar to a futures contract but have no fixed time when the contract will be closed. It's up to a trader to decide.
BitMEX Upside Profit Contracts. This contract type allows buyers to participate in the potential upside of the underlying instrument — a good opportunity to participate in a market rally.
BitMEX Downside Profit Contracts allows buyers to participate in the potential downside of the underlying instrument. Efficient for participating in a market decline.
BitMEX Summary
Crypto exchange and trading platform
Founded: 2014
Website: bitmex.com
Founded: 2014
Languages supported: English, Chinese, Russian, Korean, Japanese
Leverage: up to 100x
Leverage trading, liquidity, and security make BitMEX popular among crypto traders. Perhaps, BitMEX is the best exchange for crypto traders interested in leverage trading. Even if you are not planning to use leverage so far, BitMEX is also a good platform to buy and sell crypto.
Got interested in BitMEX? Sign up now and get a 10% fee discount for the next 6 months! Here's our BitMEX Beginner's Guide?
BitMEX Guide
1. Go to bitmex.com
2. You'll find the sign-up page like this. Fill the form out to open your account. Among other information, there is a line with your country of residence. If BitMEX is not supported in this country, you'll be informed. If BitMEX is unavailable in your country , try another crypto exchange (Kucoin, for example).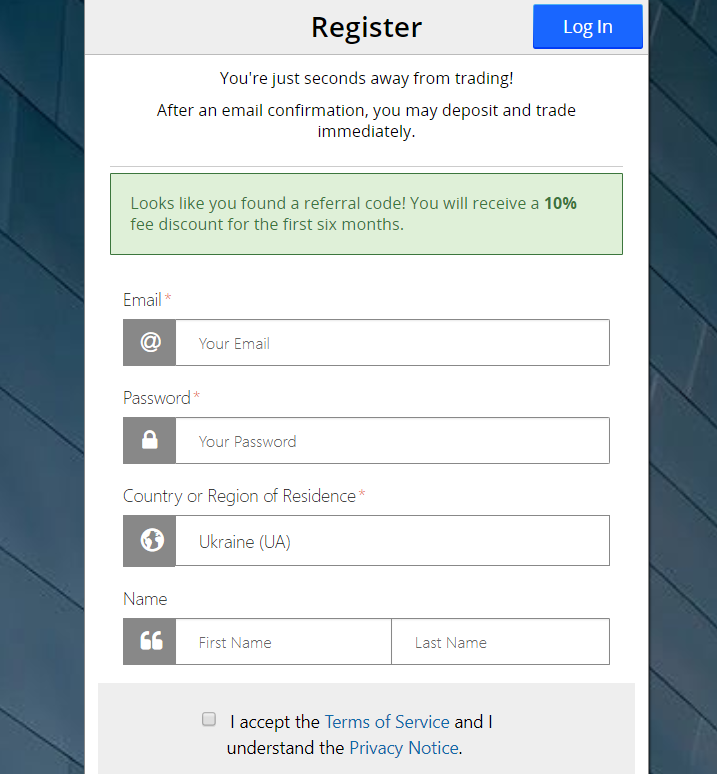 3. When the registration is completed, you'll see the BitMEX dashboard. Click Account to see your wallet and make a deposit. Remember, that you should deposit only Bitcoin.

4. Now click Trade to buy and sell crypto. The interface looks complicated, but you'll understand it soon. On the left, you'll see the Place Order button and types of the order. For example, a Market Order is a tool to sell or buy Bitcoin now. You set up the sum you would like to spend and see the amount of XBT you can get. This amount depends on the current market price.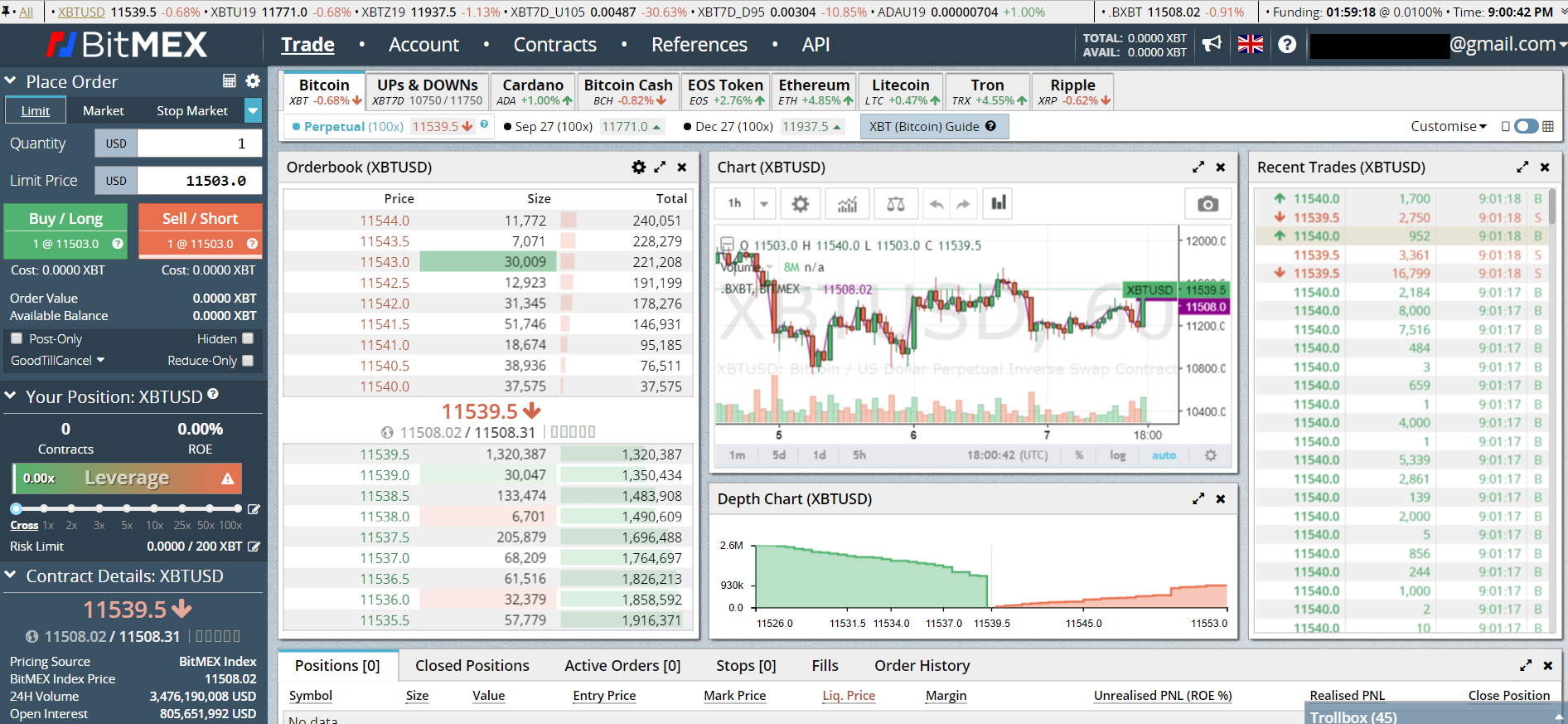 Have a good experience in trading, and never forget about risks crypto trading may involve.
Would you like to find out about other crypto exchanges? Check out our KuCoin exchange review.